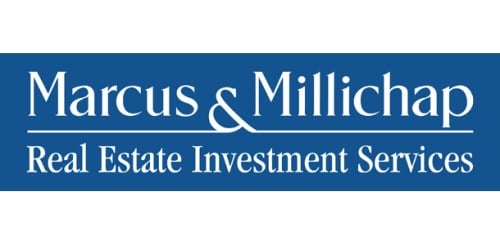 Marcus & Millichap (NYSE:MMI) posted its earnings results on Thursday, November 7th. The real estate investment trust reported $0.49 EPS for the quarter, hitting analysts' consensus estimates of $0.49, RTT News reports. The company had revenue of $198.20 million for the quarter, compared to the consensus estimate of $207.27 million. Marcus & Millichap had a return on equity of 18.75% and a net margin of 10.32%. The firm's revenue for the quarter was down 5.9% on a year-over-year basis. During the same period in the previous year, the business earned $0.53 earnings per share.
Shares of NYSE MMI traded up $0.76 during midday trading on Friday, hitting $35.75. The company's stock had a trading volume of 241,606 shares, compared to its average volume of 151,353. Marcus & Millichap has a 12-month low of $27.84 and a 12-month high of $43.50. The firm has a market cap of $1.37 billion, a P/E ratio of 16.74, a price-to-earnings-growth ratio of 3.05 and a beta of 1.20. The business's 50 day moving average is $35.41 and its two-hundred day moving average is $34.24. The company has a current ratio of 4.57, a quick ratio of 4.36 and a debt-to-equity ratio of 0.14.
A number of equities research analysts recently commented on MMI shares. Zacks Investment Research downgraded Marcus & Millichap from a "buy" rating to a "hold" rating in a research report on Wednesday. ValuEngine upgraded Marcus & Millichap from a "sell" rating to a "hold" rating in a research report on Friday, July 26th.
In related news, CEO Hessam Nadji sold 11,000 shares of the stock in a transaction that occurred on Monday, September 23rd. The stock was sold at an average price of $36.25, for a total value of $398,750.00. Following the transaction, the chief executive officer now owns 251,792 shares of the company's stock, valued at $9,127,460. The sale was disclosed in a legal filing with the SEC, which can be accessed through the SEC website. 41.70% of the stock is owned by corporate insiders.
Marcus & Millichap Company Profile
Marcus & Millichap, Inc, a brokerage company, provides real estate investment brokerage and financing services to sellers and buyers of commercial real estate in the United States and Canada. The company offers commercial real estate investment sales, financing, research, and advisory services for multifamily, retail, office, and industrial properties, as well as hospitality, self-storage, seniors housing, land, and manufactured housing properties.
Featured Article: What is a good rate of return for a mutual fund?