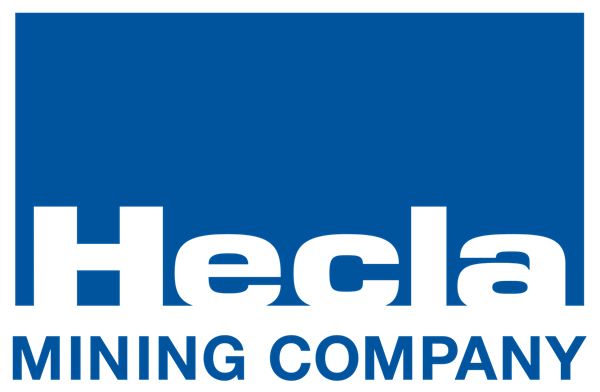 Hecla Mining (NYSE:HL) issued its quarterly earnings data on Thursday. The basic materials company reported ($0.02) earnings per share (EPS) for the quarter, missing analysts' consensus estimates of ($0.01) by ($0.01), Briefing.com reports. The company had revenue of $161.50 million for the quarter, compared to analysts' expectations of $179.40 million. Hecla Mining had a negative return on equity of 6.02% and a negative net margin of 20.98%. The business's revenue for the quarter was up 12.4% on a year-over-year basis. During the same period last year, the company posted ($0.05) EPS.
NYSE HL traded up $0.08 during trading on Friday, reaching $2.31. The company's stock had a trading volume of 7,844,255 shares, compared to its average volume of 7,279,325. The stock has a market capitalization of $1.13 billion, a PE ratio of -21.00 and a beta of 0.97. The company has a debt-to-equity ratio of 0.37, a current ratio of 1.23 and a quick ratio of 0.55. The firm has a fifty day moving average of $2.03 and a 200 day moving average of $1.80. Hecla Mining has a one year low of $1.21 and a one year high of $3.07.
In other Hecla Mining news, Director Catherine J. Boggs bought 40,540 shares of the firm's stock in a transaction on Friday, August 16th. The shares were acquired at an average cost of $1.50 per share, for a total transaction of $60,810.00. Following the purchase, the director now directly owns 40,540 shares of the company's stock, valued at $60,810. The acquisition was disclosed in a filing with the SEC, which is available through this hyperlink. 1.80% of the stock is owned by corporate insiders.
A number of analysts recently issued reports on HL shares. HC Wainwright increased their price objective on Hecla Mining from $3.00 to $3.75 and gave the stock a "buy" rating in a report on Monday, August 19th. BMO Capital Markets raised Hecla Mining from an "underperform" rating to a "market perform" rating and increased their price objective for the stock from $1.60 to $2.20 in a report on Thursday. B. Riley dropped their price objective on Hecla Mining from $2.30 to $1.80 and set a "neutral" rating on the stock in a report on Friday, October 11th. Cantor Fitzgerald raised Hecla Mining from a "hold" rating to a "buy" rating in a report on Friday. Finally, Canaccord Genuity cut Hecla Mining from a "hold" rating to a "sell" rating and set a $2.00 price objective on the stock. in a report on Wednesday, August 7th. Five research analysts have rated the stock with a sell rating, four have assigned a hold rating and three have given a buy rating to the stock. The stock presently has an average rating of "Hold" and a consensus target price of $2.10.
About Hecla Mining
Hecla Mining Company, together with its subsidiaries, discovers, acquires, develops, and produces precious and base metal properties worldwide. The company offers lead, zinc, and bulk flotation concentrates to custom smelters and brokers; and unrefined gold and silver bullion bars to precious metals traders.
Featured Article: Bear Market – How and Why They Occur